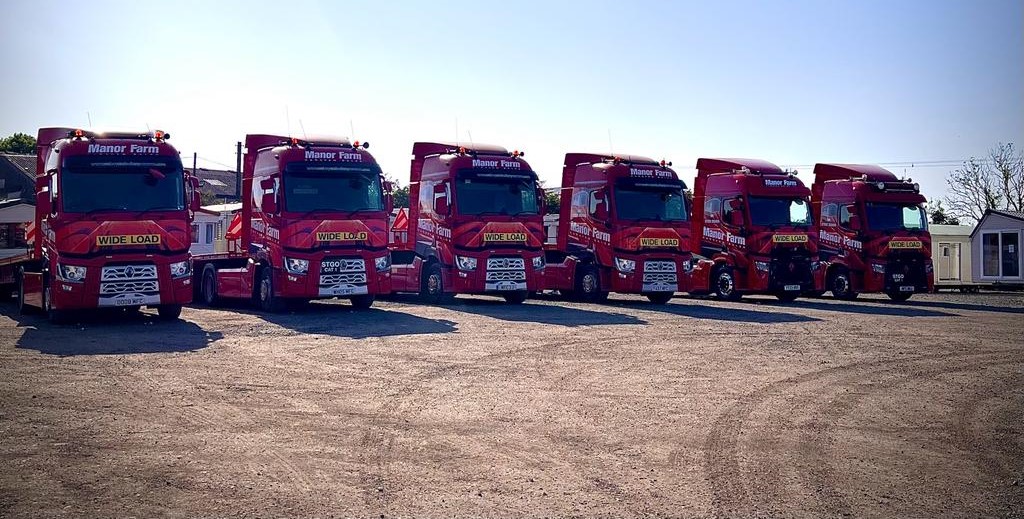 Ready to sell your caravan? As well respected caravan buyers, we have made it our mission to create a simple and transparent process in order to make selling your caravan as effortless as possible.
We buy all makes, models, and sizes of caravans across the UK. We will buy your caravan regardless of its condition, even when you think it is destined for the scrap heap!
When you are ready to sell your static caravan, we offer fair prices through our uncomplicated caravan valuation process. When you are happy with how we value your caravan and accept our offer, we even provide a hassle-free collection service using our very own fleet of trucks to make transporting your caravan painless.
Giving up your caravan is hard enough, so we have made our valuation process purposefully straightforward. We love to see static caravans of any shapes, sizes, or conditions.
To begin the valuation process, simply send us the details of your caravan. Let us know the make, model and number of bedrooms of your caravan as well as the year it was made. We will also need to know the following information:
the width and length of your caravan

whether the caravan has been rented out or used for private use
if there is any damage to the caravan

whether the caravan is in its original condition
Don't forget to send us your personal details too including your email address and phone number so we can get in touch!
Our experienced team will then arrange to view your static, to give you a fair valuation. If your caravan is not local to our area, we will request internal and external photographs of the caravan from which we can make a reasonable assessment.
We aim to get back to you within 5 business days with a fair price for your caravan, before arranging the collection. You will receive your money directly into your bank account on the day of collection or by cheque if you prefer.
We offer a collection service using our very own fleet of trucks.
When we have agreed a price for your caravan, we will contact your caravan park to arrange for any static caravans to be de-sited and we will arrange a collection date.
We take the stress and hassle out of transporting your caravan by arranging all collections and deliveries. We have four articulated lorries to undertake all collections and deliveries using our team of professional, qualified, and trained staff. Each member of our collection and delivery team are also fully insured.
We have bought many caravans from happy customers across the UK, providing the perfect quotes to help their next dreams come true - more often than not, this typically involves purchasing another caravan!
"Would just like to say a big thank you for your excellent service and professionalism we received from you and your team when purchasing our caravan!"
– Annie & Chris, Cleethorpes
"Thanks so much for your help and communications regarding the purchase of our caravan. Hope it gives its new owners as much pleasure as we have had!"
– Leigh-Anne, Whitby
We have been involved, directly and indirectly, in the caravan industry for years and love to talk about them. We are here to provide expert, honest, and friendly advice about the sale of your caravan.
If you have any questions, please do not hesitate to get in touch.